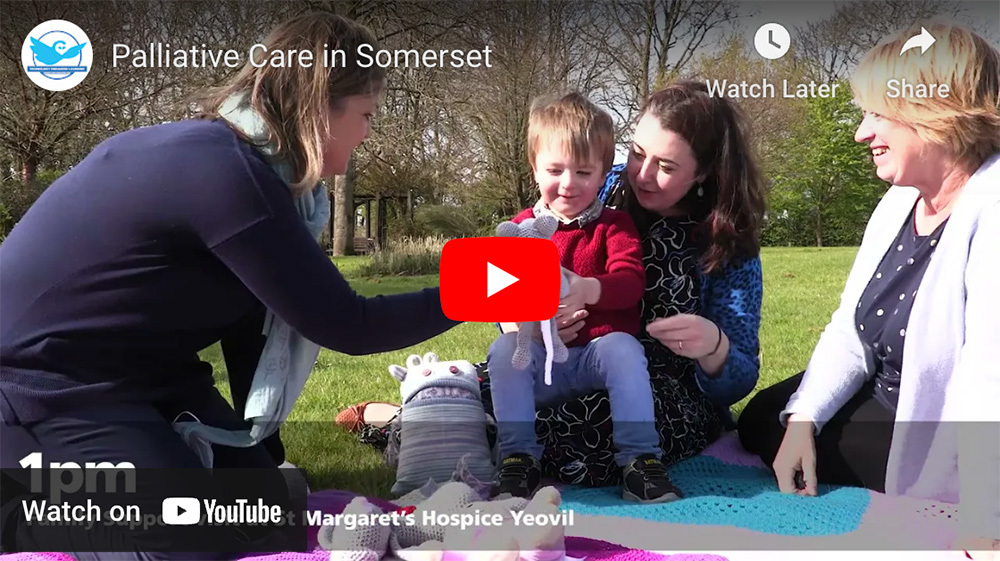 Palliative and end of life care in Somerset happens across many different organisations, some statutory services, some charities and some privately owned businesses. However, all these teams have one goal in mind: To provide the very best care to the person with a life-limited illness and their loved ones. Our vision is to work together as one network to achieve this.
The Somerset End of Life Care and Bereavement Support website provides information, resources and education to all staff working across our county, and allows colleagues to demonstrate their continuing professional development. By registering, you can create an individualised portfolio for your learning needs and most used resources around End of Life Care and Bereavement. Please click here to register, and begin to build your portfolio.
About the
Somerset End of Life Care website
Want to know more about the website's functions? Watch the short video below
This website is the result of a collaboration between partnered organisations supporting those who reside in Somerset, all with the same joint aim and passion; to improve the end of life experience and bereavement support for every person in Somerset.
If you are a member of the public, you are welcome to explore the public section of this website, but please be aware that the rest of the website is designed for professionals to use. You may wish to discuss what you find with one of your care team, for example your GP, district nurse, specialist nurse or care provider.
This website aims to provide advice, guidance, education and support to all health and social care teams in the county by sharing national and local 'Somerset-wide' guidelines. Certain documents are formatted differently depending on where in the county you are based. Please ensure you have the correct version for your area.
We cannot be held responsible for the content of third party links.